After retiring from teaching David returned to his art, focusing on painting and pottery.

Education: B.S. in Art Education, University of Oregon (1969), with a strong emphasis in painting, drawing, printmaking. Studied with LaVerne Krause (printmaking and drawing), David McCosh (painting, lithography), David Smith (design theory) and Dr. Jan Zach (sculpture). M.A. in Education (1971), Portland State University, studied pottery with Ray Grimm. Member of Oregon Society of Artists.

Art Shows: Contemporary Arts and Crafts Gallery, Pearl District's First Thursday, Heaven and Earth Gallery, Mt. Tabor Art Walk 2010-2016, the 2010 Pacific Northwest Art Annual at University of Oregon. Winner of the 2015 People's Choice Award for the Artist's 8"x8" Challenge, Concordia University & Oregon Society of Artists.

David resides in Portland, Oregon, with his wife and two Siamese cats.​​


ARTWORKS
BY
DAVID A ROSS​​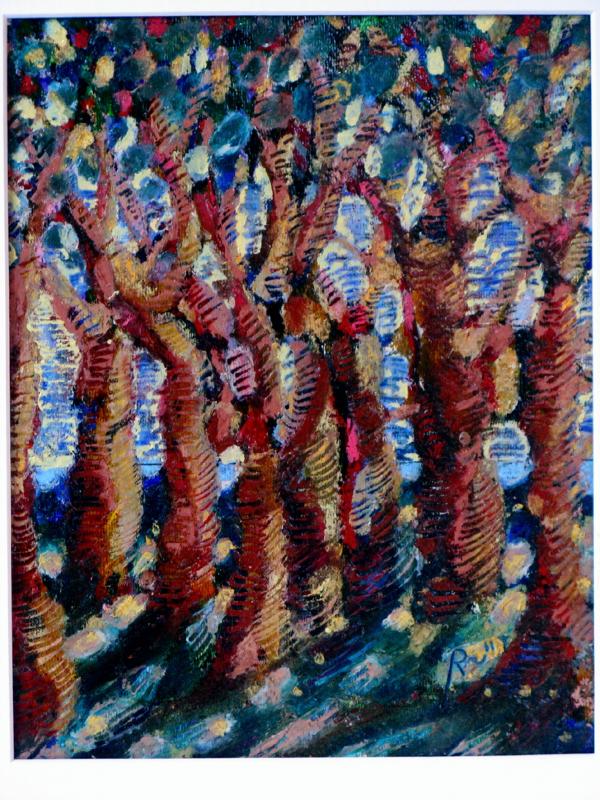 Dancing Trees, watercolor and oil pastels